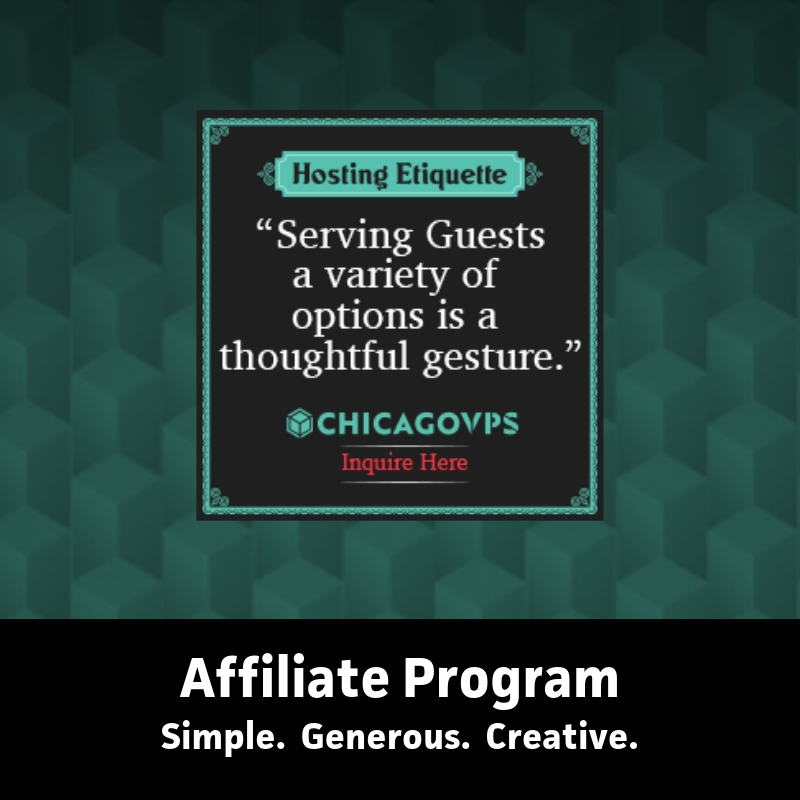 Affiliate or referral marketing is one of the oldest forms of online marketing that allows you to promote products and services on your website and receive commissions for sales that occur. However, not all affiliate programs are created equal and in many cases the technology behind them falls apart.
The ChicagoVPS Affiliate program was a project that started about 3 months ago and we needed to select a robust platform to manage this. As any good marketing team does, we reviewed all of our options and decided the best path was Impact Radius.
Get More Info
Why Impact Radius?
Impact was founded in 2008 by a team of Internet marketing and technology experts who previously founded Commission Junction, Savings.com and LeadPoint. From the beginning, they've disrupted the industry by moving away from the traditional affiliate network model and instead introduced a SaaS technology platform for performance marketing professionals to better grow and manage all their revenue generating partnerships.
Affiliate Features at a Glance
Real-time delivery of actionable insights
Comprehensive digital marketing platform with buyer journey insights
Attribution modeling
Built-in ad fraud detection
Automation of critical marketing workflows
Simple, Generous, Creative
Promoting products and services in 2019 is no easy task, this we know. As we setup the program we wanted to focus on simple payout structures that are above industry standards – and backed by outstanding creatives, banners and ad units that result in higher conversions.
Simple & Generous
Competitive analysis told us that leading hosting providers have multiple tiers & sometimes conditions that applied to their payout structure. Various forms of affiliate payouts included higher dollar amounts for more sales, recurring commissions, and a few other options that made our heads hurt. To help keep things simple, we made ChicagoVPS.Net Affiliate payout structure both simple and generous. Here is how it works.
For any product sold that is below $5.00 per month, we pay you $50.00
For any product sold that is above $5.00 per month, we pay you $200.00
That's it, pretty simple eh? Get More Info
Creative Affiliate Banners
Our final step in the process was to create affiliate banners that grabbed the attention of website visitors, delivered a solid message, and provided high conversion rates. To accomplish this we hired award-winning Art Director, Bryant Fernandez of www.imustcre8.com to build 3 distinct sets of banner advertisements. Mr. Fernandez spent time with our team, understanding the brand and developing what we consider "best of breed" banner ads that feature great messaging on the services we wish to promote at ChicagoVPS.Net. You can see examples of the banners on our Affiliate Landing Page.
How to Join
We're glad you asked and made it this far in the blog post. Joining the ChicagoVPS.net Affiliate program is incredibly easy and actually fun. Don't worry, we do not require you to get a tattoo or go through some weird ritual. Instead, you just apply, we review, and usually within 24 hours you will be granted access to the majestic Impact Radius portal to grab the Bryant Fernandez creatives and add them to your site. Boom! Done!
If you want to Get More Info before joining or ask us questions, we've created a page that covers the details of the program here: https://join.chicagovps.net/affiliate/