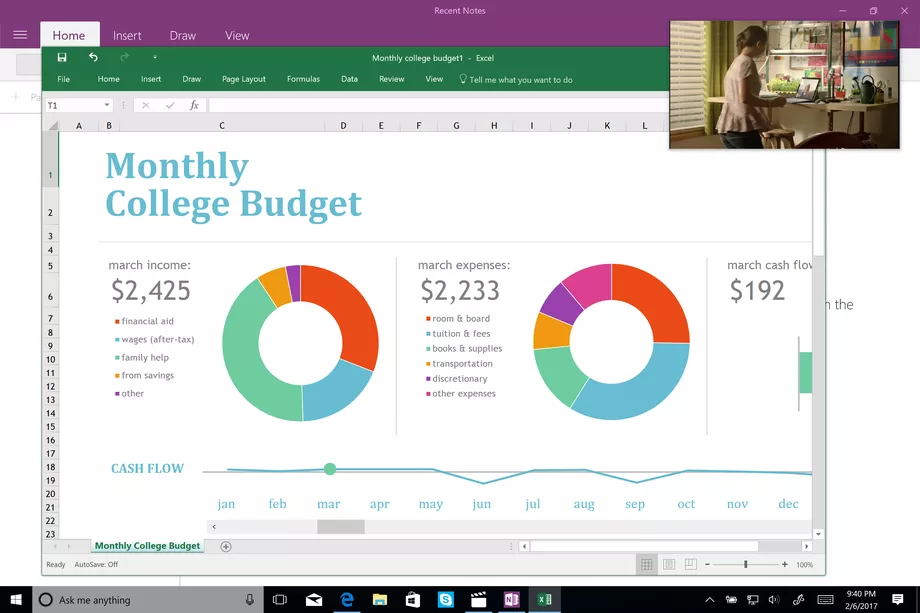 It's something that the average Windows 10 user doesn't even realize isn't available. Probably because the average user would assume it's a feature Windows 10 already has, they just don't know how to do it or haven't even considered using Picture in Picture.
Android and iOS have allowed users to enjoy PiP for years now, and the concept itself has been around forever. In fact, according to Wikipedia, "The first PiP was seen on the televised coverage of the 1976 Montreal Olympics where a Quantel digital framestore device was used to insert a close-up picture of the Olympic flame during the opening ceremony."
Microsoft will be making the feature, which they're calling "Compact Overlay", available in the Creators Update, which most people are expecting to be made available sometime in April.
They're testing the feature in the Windows 10 build 15031, which is already available for fast ring insiders.
Check out other features in this update and get more info. One interesting one is an improvement on the Windows Game Bar full-screen support. They've added support for the following games:
Aion

Borderlands 2

Call of Duty Black Ops III

Call of Duty: Infinite Warfare

Civilization VI

Company of Heroes 2

Crusader Kings 2

Deus Ex: Mankind Divided

Dishonored 2

Elite: Dangerous

Euro Trucks 2 Simulator

Europa Universalis IV

Eve Online

F1 2016

Fallout New Vegas

Far Cry 4

Football Manager 2016

Football Manager 2017

Garry's Mod

Grand Theft Auto IV: Complete Edition

Grand Theft Auto V

Grand Theft Auto: San Andreas

Hearts of Iron IV

Hitman – Full Experience

Killing Floor 2

Lineage 2 – The Chaotic Throne

Mafia III

Mass Effect 3

Mechwarrior Online

Metro 2033 Redux

Metro Last Light Redux

Middle-earth: Shadow of Mordor

Mirror's Edge Catalyst

Need for Speed

Path Of Exile

Planet Coaster

Planetside 2

Plants vs. Zombies Garden Warfare: Deluxe Edition

Pro Evolution Soccer 2016

Project CARS

Roblox

Smite

Source Engine Titles/Half Life 2

Team Fortress 2

TERA

The Sims 3

The Witcher 2: Assassins of Kings

Titanfall 2

Total War: Attila

Watch_Dogs 2

World of Warplanes

XCOM 2